Ticket and promote your events today with Bend Ticket. We help you sell more tickets and promote your events locally.
BOOK A DEMO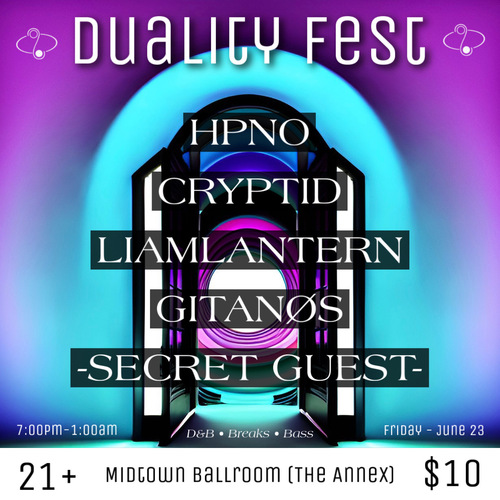 Festival season is finally here! Join us as we journey through the foundations of electronic music. Grab a drink and catch musical performances ranging from old school drumfunk and neuro all the way to modern day step-up drum & bass.
Duality Fest prioritizes safety and community at every event so NO BAD VIBES ALLOWED ON PREMISES
$10 Entry. Show runs from 7:00pm - 1:00am.
Midtown Ballroom/Domino Room 51 Northwest Greenwood Avenue
Bend, OR 97701